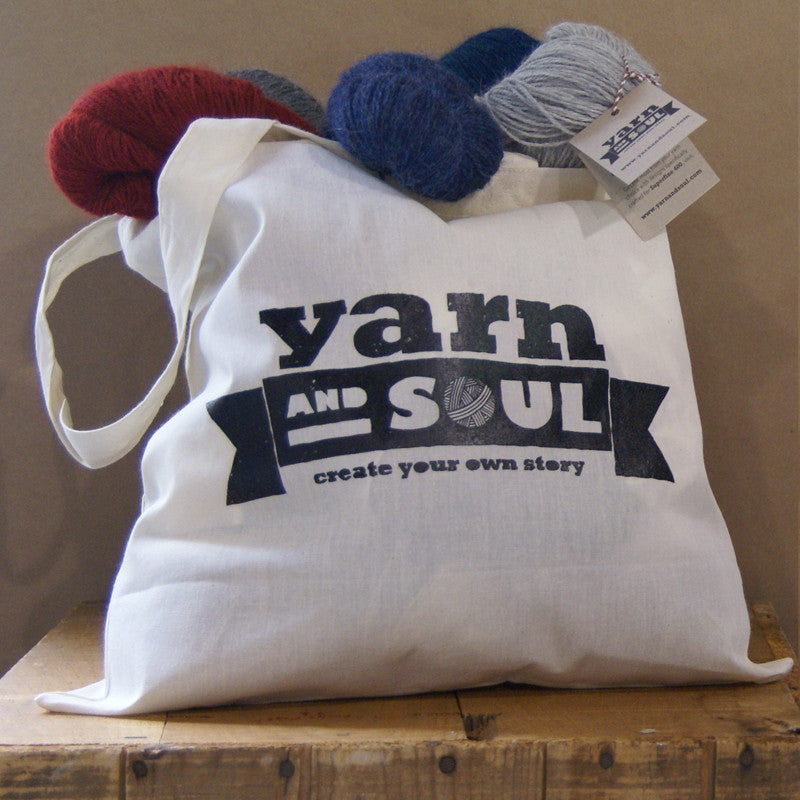 Yarn and Soul Project Bag
As knitters, we are never working on just one project. We often find ourselves lugging needles, yarn, patterns, and various do-dads everywhere we go. This project bag is perfect for all of your knitting projects or for simply toting things to the beach or park. 
The bag measures 15½" tall by 15" wide. Two durable handles, means this bag will be useful for years to come.
*Product shown as demonstration. Yarn not included*